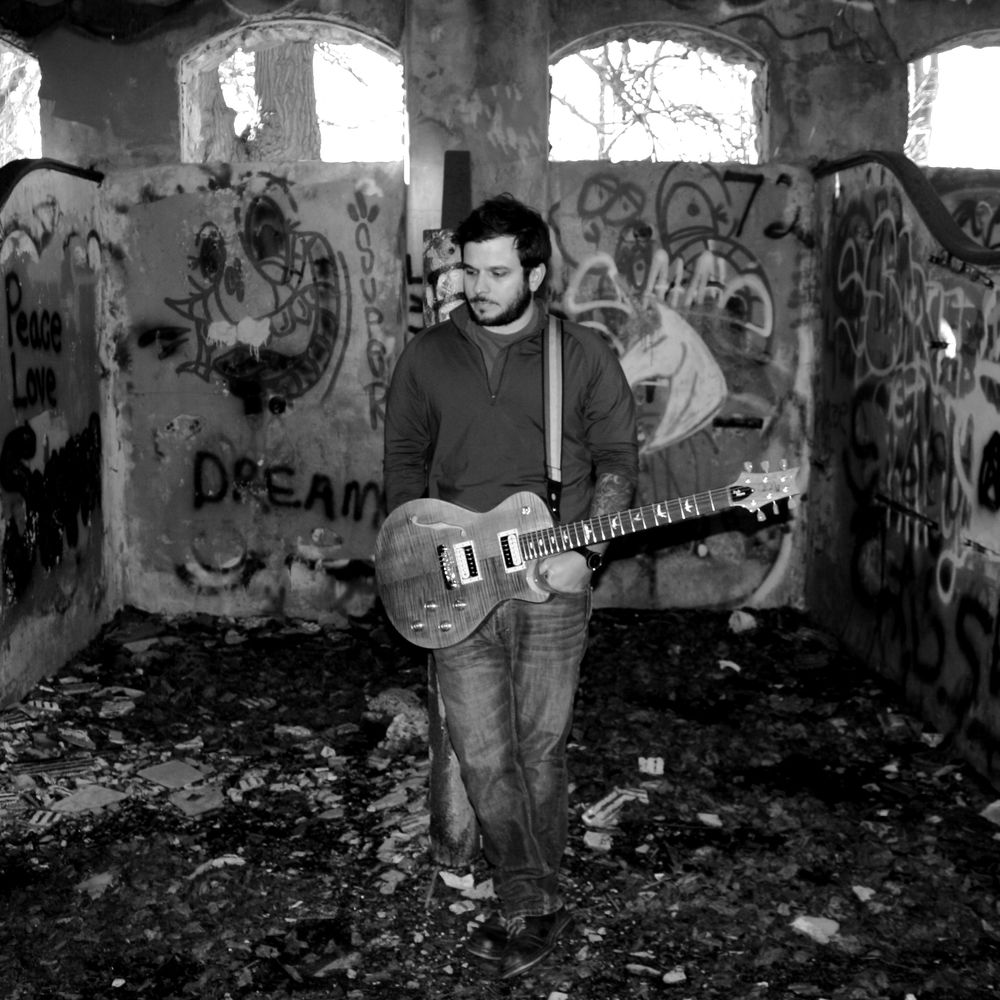 Jon dove into writing music head first after a former career in IT. After picking up his first guitar at age 13, music has always been his crutch, literally. He was gifted his first guitar by his step dad after first introducing him to Led Zeppelin, and it was all over from there. Jon became enthralled by the guitar, learning every Zeppelin guitar solo he could at an early age.
He found his musical self in college where he had his first experiences playing to an audience, performing alternative and hot AC covers in the CAB coffeehouse at Umass Dartmouth in 2007. He has been writing music for the past 11 years, gaining the respect and support of local fans and musicians. Prior to creating music full time, he sharpened his skill set as the front man in several successful cover acts, including Designated Driver, who developed a following from the local Salve Regina University in Newport, RI in 2011.
Jon was also in a few other bands where vocal performances were strong and varied. "when I learned how to harmonize, it was a whole new ballgame" Jon admits that obviously has a huge impact in his songwriting and style, how his original songs are arranged, and etc. Since his cover band days, Jon has maintained his desire to be an artist - fully embracing the prospect of building a fanbase at the grassroots level, he is well on his way to becoming a RI household name. He has a debut EP out titled "Learning to fly", an eclectic mix of 6 songs, but has settled into an Americana/Folk/Rock/Country fusion with his new single titled "In This Together".
You can see him live frequently by visiting Facebook or Instagram for dates. You can also reach out to him directly at jonriver.com
He began working with Somedays Studios in 2019.
To listen to more of his music, or to contact Jon River for an interview on their site, podcast, or radio show, you can reach out via Jonriver.com